RIVERBEND CO-OP LTD 2022 AGM
Actions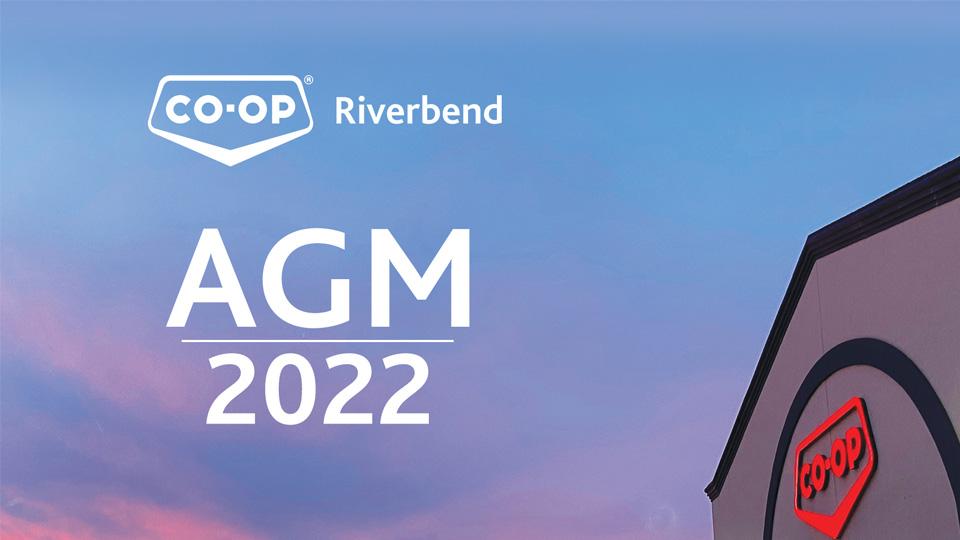 RIVERBEND CO-OP LTD 2022 AGM
December 8, 2021
Riverbend Co-op's
Annual General Meeting
April 14, 2022



Riverbend Co-op's Annual General Meeting (AGM) was held on Thursday April 14, 2022 at the local Legion hall in Outlook. Participants attended both in-person and virtually.
The meeting's annual report, which includes the financial statements, can be downloaded and viewed below.
You can also view a recording of the meeting by following THIS LINK.
For quick viewing you can find:
Reports begin at 8:20 in the video.
Financial Reports occur at 31:04 in the video
Questions are asked and answered at 43:45

Two Directors had reached their term limit ahead of the 2022 AGM. As a result there was a call out for nominations prior to April 14, 2022. Two nominations were received and deemed eligible to run for the two seats. John Harrington and Trevor Tuplin were acclaimed to the Riverbend Co-op Board of Director for three-year terms.