Riverbend Co-op makes SaskBusiness 2019 Top 100 List
Actions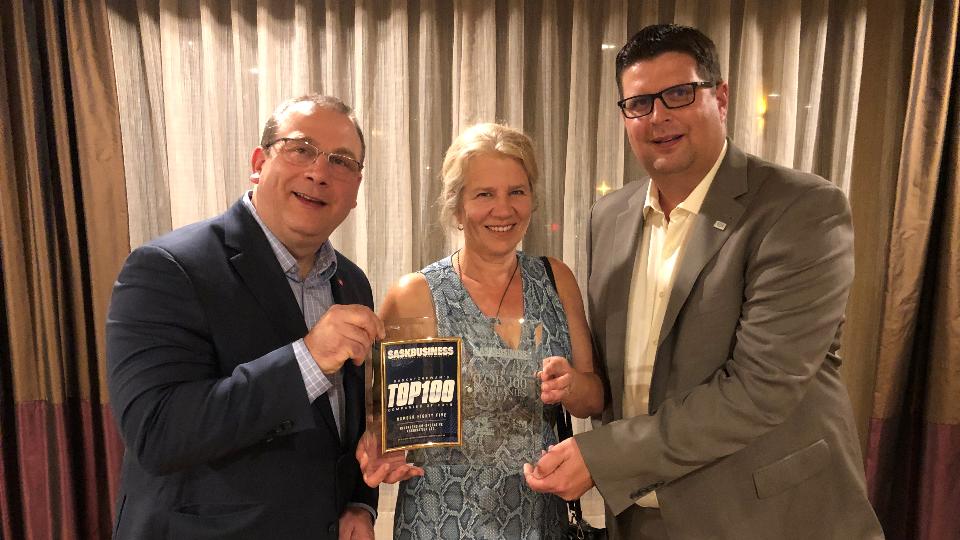 Riverbend Co-op makes SaskBusiness 2019 Top 100 List
September 10, 2019
Riverbend Co-op makes SaskBusiness Top 100 list
(Sept. 6, 2019) — Riverbend Co-op has been ranked among Saskatchewan's largest businesses.
In SaskBusiness Magazine's list of the Top 100 companies in the province for 2019, Riverbend Co-op placed 85th, up from 94th place last year, with 2018 sales totaling $60.19 million.
"The continued success Riverbend Co-op has experienced over the years is completely due to the tremendous support of our members and customers, and for that we thank them," said Greg Sarvis, General Manager of Riverbend Co-op.
"We're a truly local business that proudly delivers goods and services to our customers and members, so being named on a province-wide list like this means a lot. Many things have changed over the years, but our values and principles haven't. We believe in sharing our profits with our members, creating new opportunities and investing in our communities."
In total, 26 Saskatchewan-based retail co-ops are included on the SaskBusiness list. They're also joined by Saskatoon-based Federated Co-operatives Limited (FCL), which placed second in the rankings.
Combined, FCL and these retail co-ops had sales of almost $13.7 billion in 2018.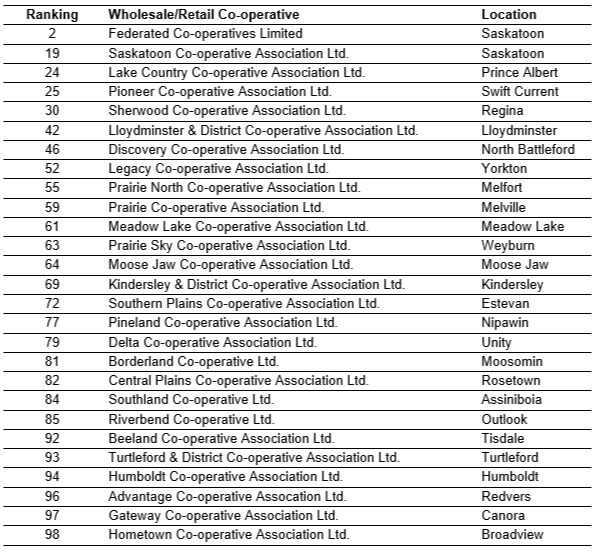 About Riverbend Co-operative Association
Riverbend Co-op is a retail co-operative that has proudly served Central Saskatchewan for more than 89 years. Today, Riverbend Co-op serves more than 7,000 active members — and many more customers — in Outlook, Davidson, Kenaston, Wiseton, Hanley, Beechy, Broderick, Strongfield and Tullis, where it operates grocery stores, home centres, gas bars and crop input centres. Last year Riverbend Co-op returned more than $1.3 million to its members in cash back and equity, while contributing over $97,000 to community organizations and initiatives.

For more information:
Greg Sarvis
General Manager
Riverbend Co-op
Phone: 306-867-8614
Email: gm@riverbendcoop.com



Discover more: