RIVERBEND CO-OP LTD 2022 AGM
Actions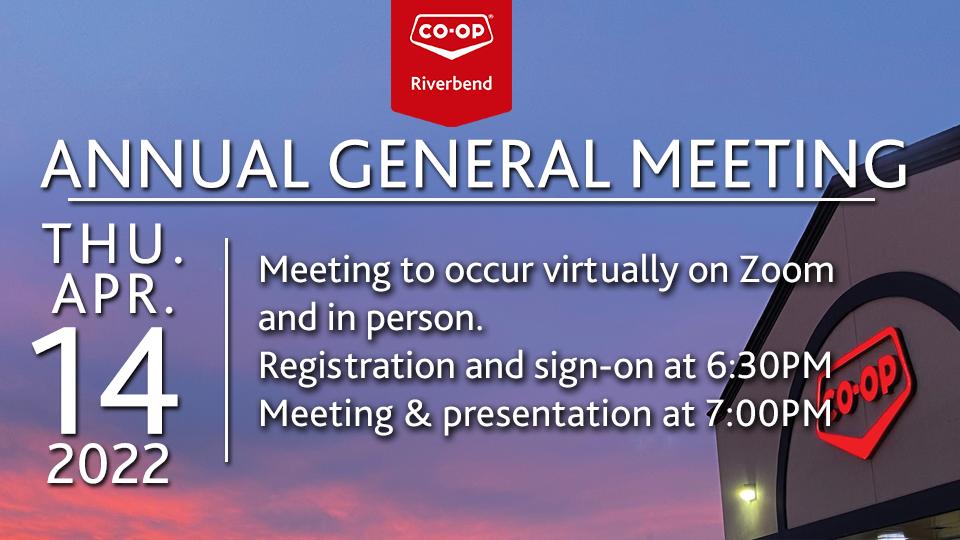 RIVERBEND CO-OP LTD 2022 AGM
December 8, 2021
Riverbend Co-op
Annual General Meeting
April 14, 2022
7:00 PM

Riverbend Co-op's Annual General Meeting will take place on Thursday April 14, 2022 at 7:00 PM. Participants will be able to attend both in-person or virtually. The meeting will be held at the Outlook Legion Hall.
The call for Nominations is currently open. Two Director positions are to be elected.
The deadline for submitted Nomination papers is March 22, 2022.
Nomination Papers, and further information regarding qualifications for the Board of Directors can be found by CLICKING HERE.