Riverbend Co-op Annual General Meeting To Be Held On Zoom
Actions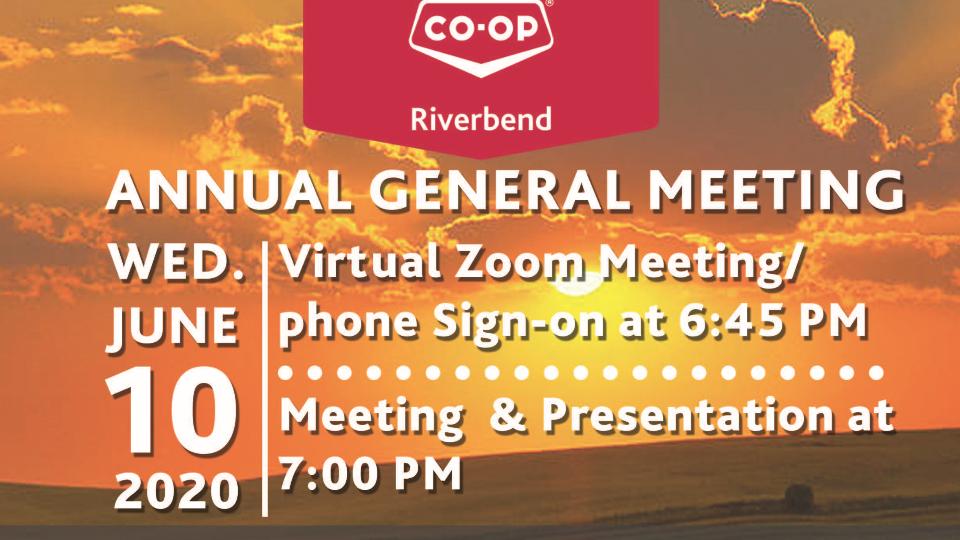 Riverbend Co-op Annual General Meeting To Be Held On Zoom
May 20, 2020
Riverbend
Annual General Meeting
Held Virtually On Zoom
June 10, 2020
6:45 PM — Registration
7:00 PM — Meeting
Pursuant to Order in Council 221/2020, The Co-operatives Act, 1996 is amended to 'hold an annual meeting' via electronic means of telephone, electronic or other communication facility that participants can communicate adequately with each other during the meeting. Click here to view Order in Council.
Riverbend Co-op Members will be able to register for the meeting here: https://www.surveymonkey.com/r/RiverbendAGM
Please register in advance. A link will be emailed/sent to members who registered on June 8, 2020.
Registrations will be monitored up to the start of the meeting.
If you require any assistance e-mail agm@riverbendcoop.com or visit here for our member guide to online meetings.

Discover more: