RIVERBEND CO-OP 2020 AGM CANCELLED
Actions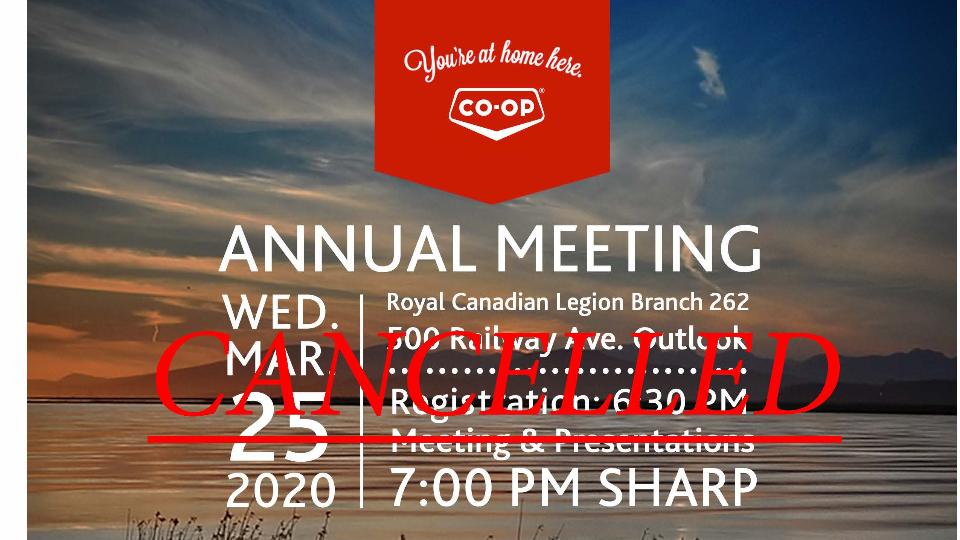 RIVERBEND CO-OP 2020 AGM CANCELLED
March 16, 2020
Riverbend Co-op Annual General Meeting (AGM) March 25, 2020

March 16, 2020
Dear Valued Members:
Due to concerns around COVID-19, the Riverbend Co-op AGM scheduled for March 25, 2020 has been cancelled. We will be reassessing in April to see if rescheduling is possible.

Election Update:
Brian Bartel has withdrawn his name from nomination for the upcoming election. As a result, Ed Spigott & Susan Kasper have been elected by acclamation. As a result, no election will be required at the AGM.

Sincerely,

Greg Sarvis
General Manager – On behalf of the Board of Directors

Discover more: