E-Statement & E-Invoices now available
Actions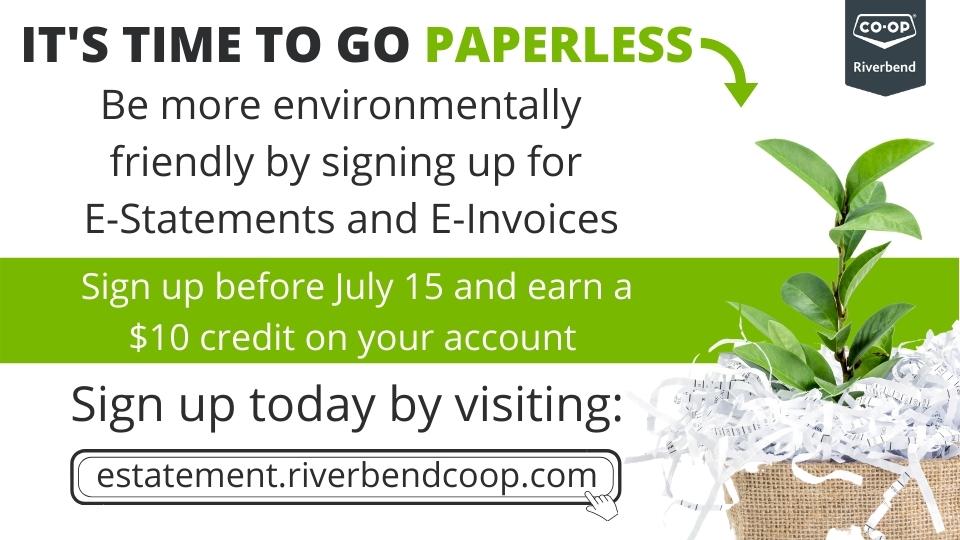 E-Statement & E-Invoices now available
May 31, 2021
E-Statements and E-Inovices Now Available
We are pleased to now offer an environmentally friendly way to receive your Riverbend Co-op Accounts Receivable Statements. We now offer E-Invoices for Cardlock as well as Davidson and Outlook Home & Agro purchases.
Did we mention that just by signing up before July 15th, you will earn a $10 credit on your account?!

Sign up is easy! Just click here to register!
*To qualify for the $10 credit, the member must have a Riverbend Co-op Accounts Receivable account*
Discover more: