2023 Community BBQ Application
Actions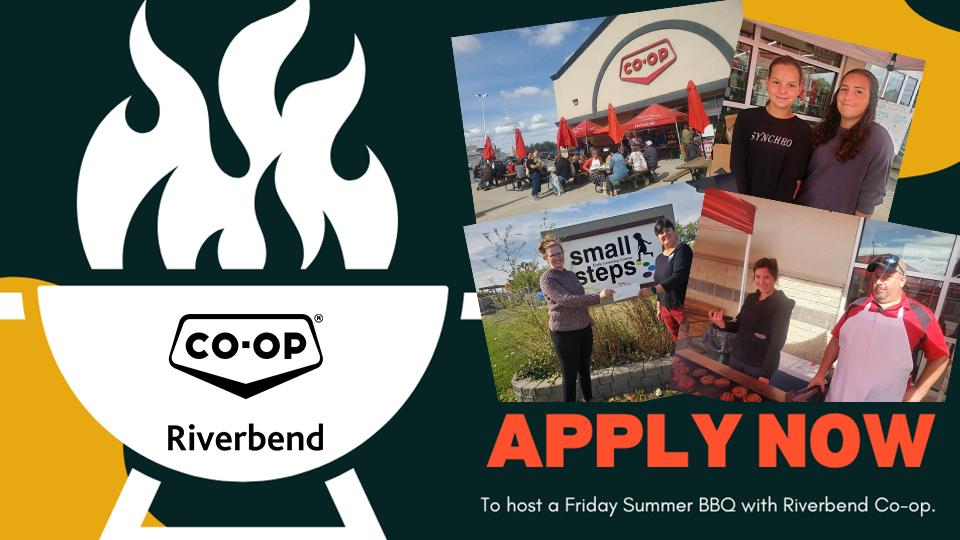 2023 Community BBQ Application
January 9, 2023
Riverbend Co-operative LTD. organizes a BBQ meal outside of our Davidson and Outlook food stores every Friday through the months of June, July, and August. We also host BBQs as needed at our Kenaston and Beechy locations.
While Riverbend organizes supplies and equipment for these events, community groups provide volunteers and serve as hosts of the event. In return the group receives the proceeds generated from the BBQ's sales.
In 2022 these BBQs helped groups in our communities raise over $20,000.
We are now accepting applications for groups that would like to host one of the BBQs for the summer of 2023. (Groups that apply will receive two dates in-case of rain.)
To be eligible groups MUST provide 4 or more volunteers for their BBQ.
Deadline to apply is March 14th, 2023.