2020 Saskatchewan Co-operative Youth Program Summer Camps
Actions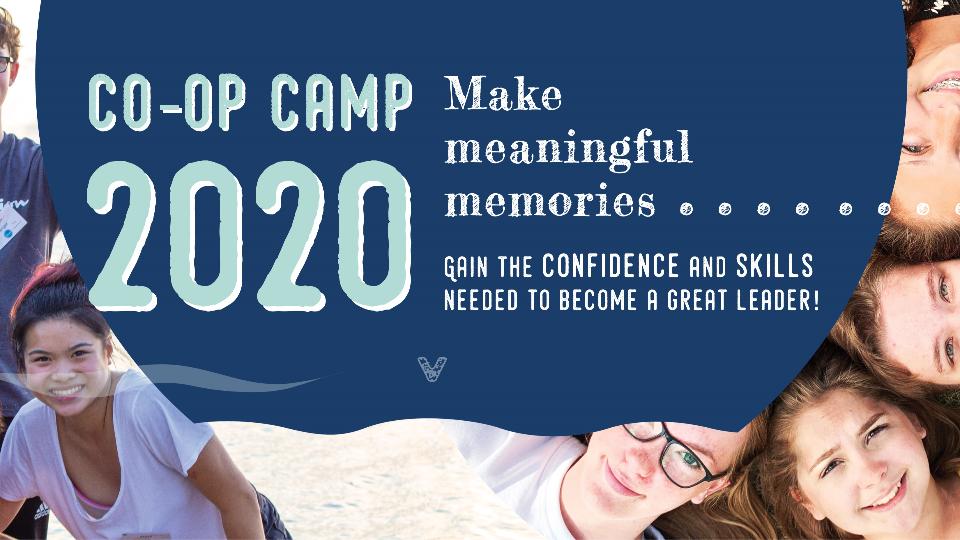 2020 Saskatchewan Co-operative Youth Program Summer Camps
January 28, 2020
Did You Know?
Riverbend Co-op will help sponsor participants to attend Saskatchewan Co-operative Youth Programs Summer Camps!
Please reach out to us if you are interested in attending these amazing summer camps!
What is Saskatchewan Co-op Youth Camp?
Co-op Camp (SCYP) is a "co-operative and participatory learning experience" for youth in a positive and inclusive environment.
The camp is a series of four- and five-day overnight summer camp sessions in July and August, and is designed for youth ages 12 to 18.
The activities are designed to help cultivate leadership skills, involvement in the community, and of course, to get active and enjoy recreational activities.
The theme for 2020 is: Make Meaningful Memories!
For more information on the Saskatchewan Co-op Youth Camp visit http://sask.coop/youth/co-op-camp/about-co-op-camp
To register for the 2020 program visit http://sask.coop/youth/co-op-camp/registration

Discover more: