2018 Annual General Meeting
Actions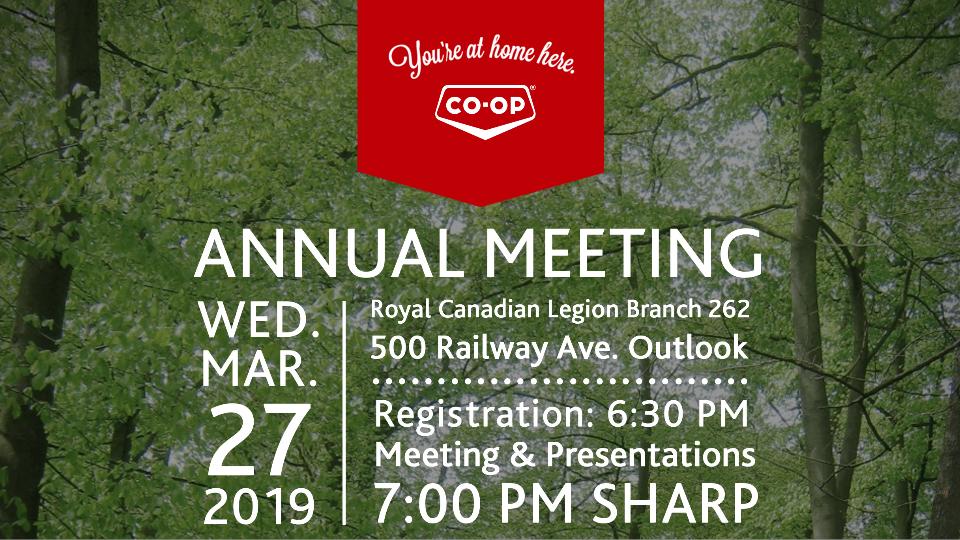 2018 Annual General Meeting
January 16, 2019
The 2018 Annual General Meeting is set to occur on Wednesday, March 27, 2019 at the Outlook Legion. The Legion is located at 500 Railway Ave. Registration is at 6:30. Meeting and presentations begin at 7:00 p.m. sharp. Board, Management and Financial reports will be presented.
Members will also be voting on a special resolution for bylaw changes. For more information on the proposed bylaw changes visit the link below or the Riverbend Co-op Administration Office.
Meet your Nominees:

Dawn Erickson – Member #6761
Dawn has lived in Outlook with her husband for 23 years. She was born and raised in Lucky Lake and comes from a farm background. She has a strong interest in working on advancing Riverbend Coop and basing decisions on what is best for Riverbend Co-op.
Her strengths are board governance, leadership, innovative thinking, collaboration, professionalism, and the ability to function as part of a high performing board.
She is able to dedicate her time to prepare for all meetings, board education and conferences.
Dawn will act morally, confidentially and ethically. She is committed to the mission, vision, values, and ethical responsibilities of the co-op and will be an effective board member of Riverbend Co-op board.
Dawn asks for your vote as she wants to help guide Riverbend Co-op into the future.
John Harrington – Member #4741
Born in Outlook and raised on a mixed farm at Glenside SK, I have farmed in the area since 1979. Upon completion of an agriculture degree in 1983, I returned to farm full time. My brother Kent and I have grain farmed in partnership since 1997, and have expanded, diversified the crop mix, and been mindful stewards of the resource since.

I have worked part-time in the winter season at the Canada-Saskatchewan Irrigation Diversification Centre since 1986. The wide array of duties required by the Centre have included preparing and writing extension material, planning and participating in conferences and meetings, preparing and presenting material for Agriculture and Agri-Food Canada's international programs, reviewing research proposals and programs, and preparing strategy and evaluation reports. It has been a privilege to work with many fine people locally, nationally, and abroad.

My partner Jean owns and operates Prairie Farm Brokerage Inc. We continue to farm together in the Glenside area. We have 3 grown children and three grandchildren.

The growth of Riverbend Co-operative to one of the top businesses in Saskatchewan and its recent acquisition of a farm supply business represents an interesting and exciting challenge. I would be pleased to contribute to the future success of dynamic, local enterprise known for its investment in the our communities.
Trevor Tuplin, Co-op #5849

Trevor has been on the Riverbend Co-op Board as Associate Director since 2014, and has served one term as Director.

Trevor was raised on a family farm in Beechy. Trevor's first job was at the Co-op in Beechy in the garage when he was 14. After high school Trevor worked up in Northern Alberta and British Columbia for three years. Trevor attended Olds College and completed the Farrier Program.

Trevor raises cattle on his family farm in Beechy.

Trevor asks for your support for the upcoming election.

For further details contact Greg Sarvis, GM at (306) 867-8614.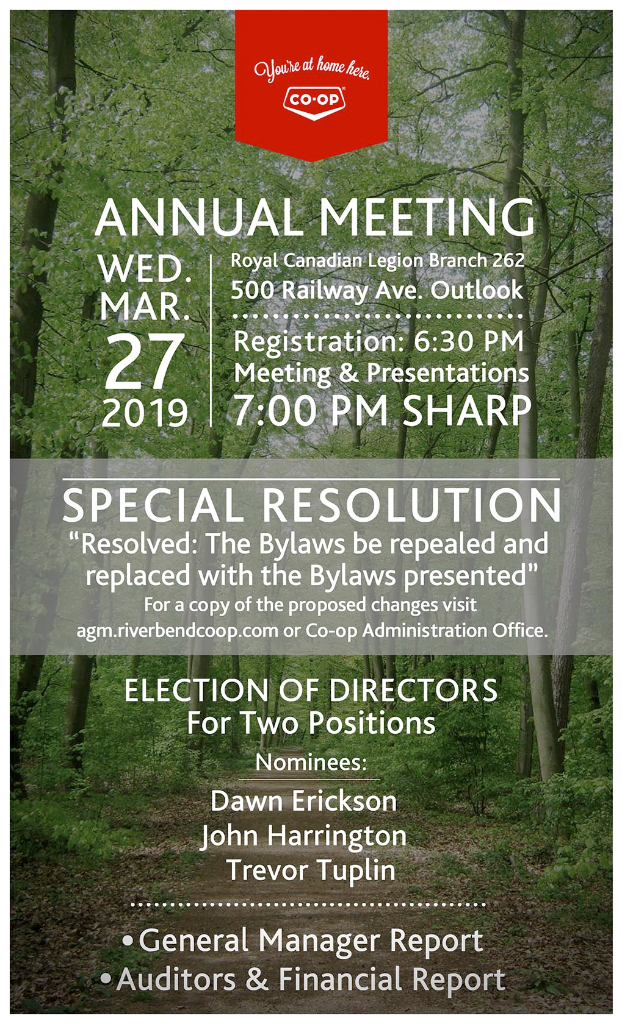 Discover more: