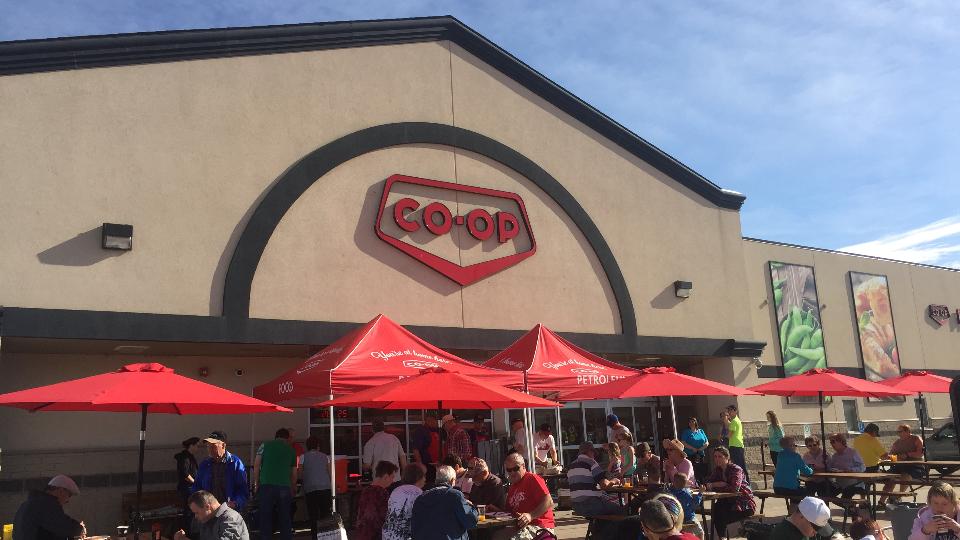 Bakery/Deli Clerk
Outlook Food Store
Description:
Riverbend Co-op is a dynamic retail Co-operative serving multiple commodities in 9 communities. Ranked as the 85th largest company in Saskatchewan, we serve the Central Saskatchewan communities of Beechy, Davidson, Kenaston, Outlook, Hanley, Strongfield, Tullis, Broderick and Wiseton. We are close to world class recreation with Lake Diefenbaker and are near city amenities. Riverbend Co-op is a family-oriented employer that provides competitive wages, a superior benefits package and one of the best pension plans available. Riverbend Co-op is a well-established and stable business with 90 years of history in our community.

Position
Riverbend Co-op invites applications for the position of Part Time Bakery/Deli Clerk in our Outlook Food Store.
Summary As a Bakery/Deli clerk, you will be responsible for customer service, running till, housekeeping, and preparing, wrapping, and stocking merchandise in a safe manner.
Responsibilities
Reporting to the Bakery/Deli Manager, responsibilities for this position include the following:
 Provide Legendary Customer Service
 Ringing customer Purchases through deli till
 Prepare, wrap, and stock merchandise
 Interior housekeeping
 Keeping safety as a top priority
Requirements
The successful candidate will need to have:
 The ability to work in a changing environment
 The ability to deal effectively with customers and fellow Riverbend Co-op Team Members.
Riverbend Co-op offers a competitive salary, ongoing personal and professional development, and the opportunity to work with a strong community owned company.
WE THANK ALL CANDIDATES FOR THEIR INTEREST, HOWEVER, ONLY THOSE SELECTED TO CONTINUE IN THE SELECTION PROCESS WILL BE CONTACTED

Application Deadline:
July 31, 2020
Discover more: